How to Delete a Website from CodeRed Cloud#
You can now easily delete a website and cancel your credit card subscription from the CodeRed Cloud Dashboard.
First, log in to the dashboard at https://app.codered.cloud/. Then click on the website you'd like to delete.
Before you delete your website, note that this is a PERMANENT and IRREVERSIBLE operation. It is recommended to first download a backup from the Backups tab.
Go to the Settings tab. At the bottom of the tab, click the Delete Website button.
This will open a prompt asking you to confirm the deletion. Deleting a website will:
Take the website offline immediately.

Cancel your credit card subscription (if applicable). Note that any unused time or services are non-refundable.

Permanently delete all backups of the website.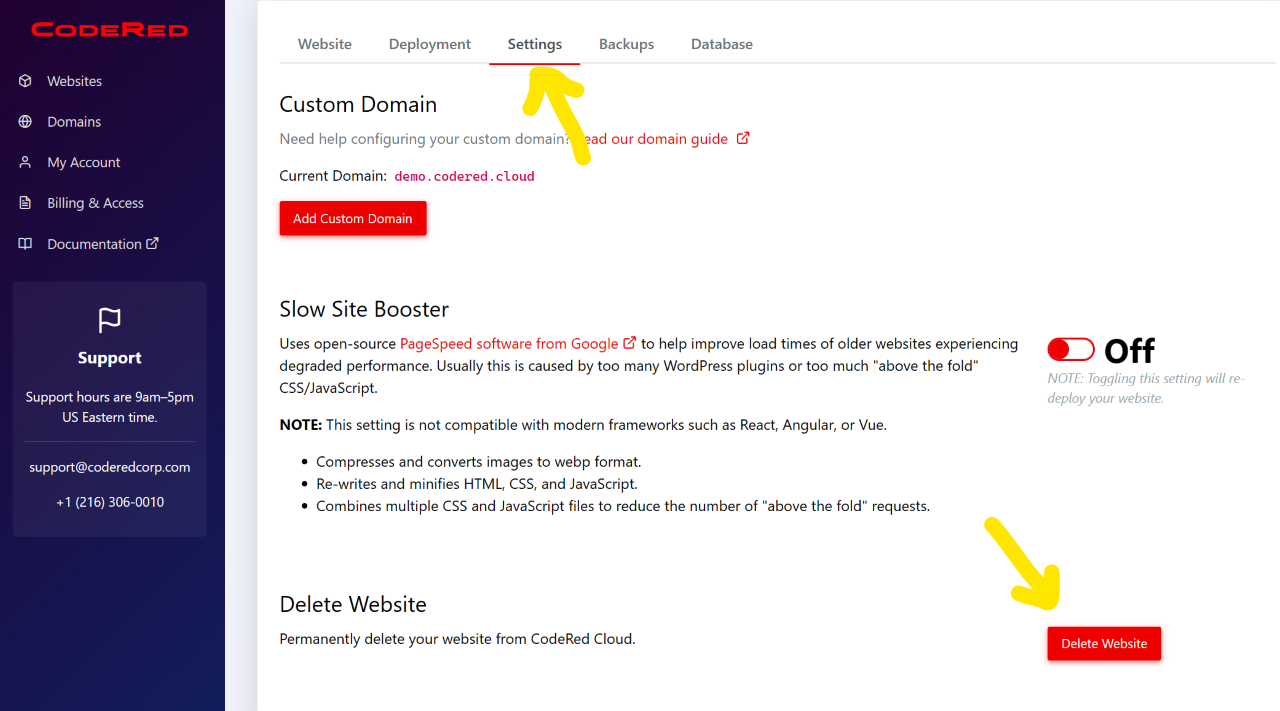 After deleting the website, you will still be able to download past invoices under the Billing & Access area.